Ingredients: 1 Chapman 3C Eye of Round Roast (any size) Season to your taste (we prefer salt and pepper to let the beef flavor come through) Directions: Preheat the oven to 500f. Season your 3C Eye of Round Roast with seasoning of your choosing (we prefer simple salt and pepper) and place into a roasting pan. DO NOT COVER OR ADD WATER! Place your 3C Roast into preheated oven. Then reduce the temperature to 475f. Let it roast for 7 minutes per pound then turn your oven off and let your 3C Roast sit in the oven for 2.5 hours....
---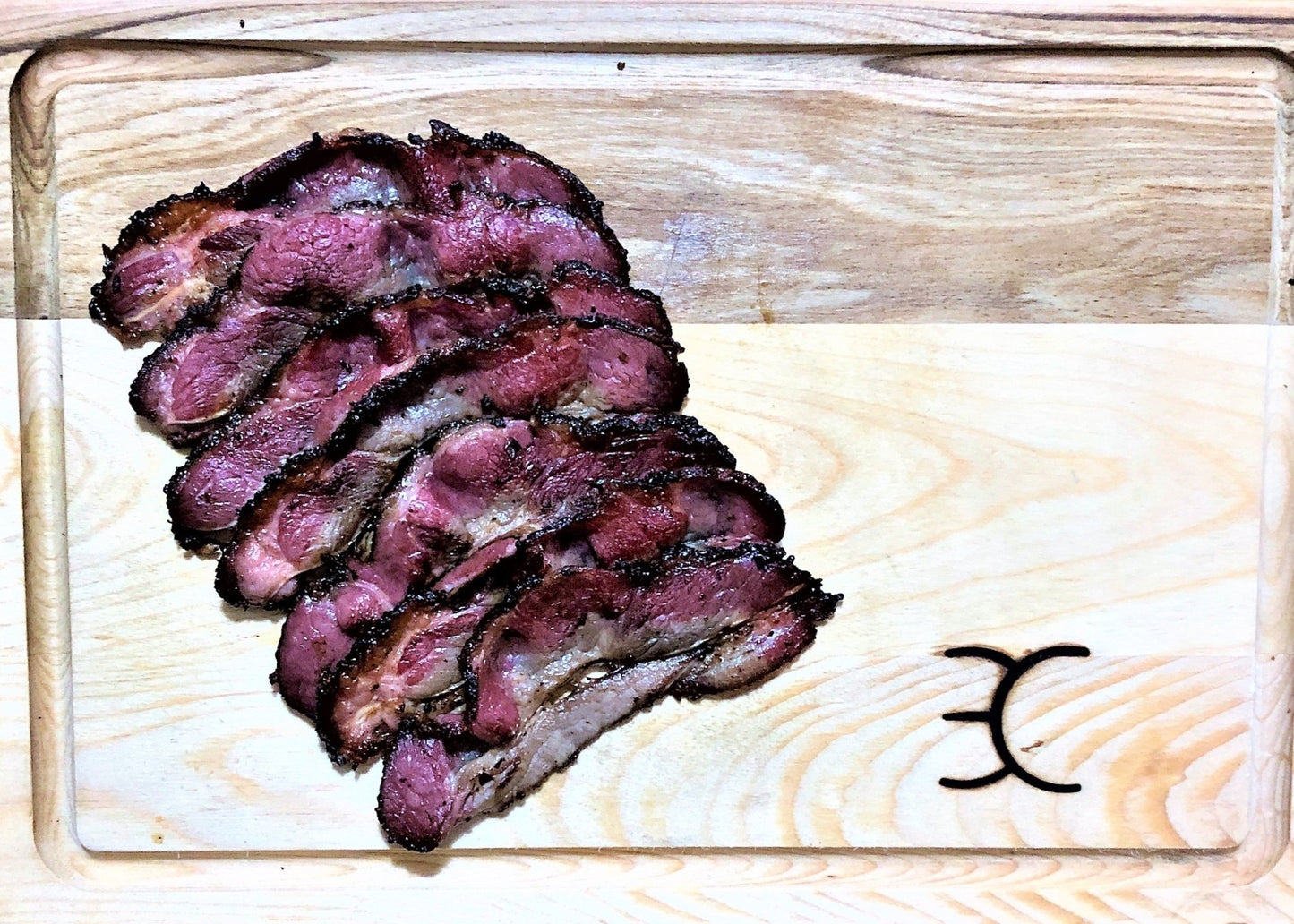 Smoked Beef Bacon   It's hard not to love bacon... It is the perfect addition to your eggs in the morning, it goes great on a burger, and is the perfect addition to your vegetables. One thing we love here at 3C is using our Beef Navel to create beef bacon.    You might be thinking, beef bacon? And our response to that is, YES. Don't get us wrong, we love pork bacon, but if you haven't tried beef bacon you are definitely missing out. We have nailed down the perfect recipe and once you try it, you might just have a...
---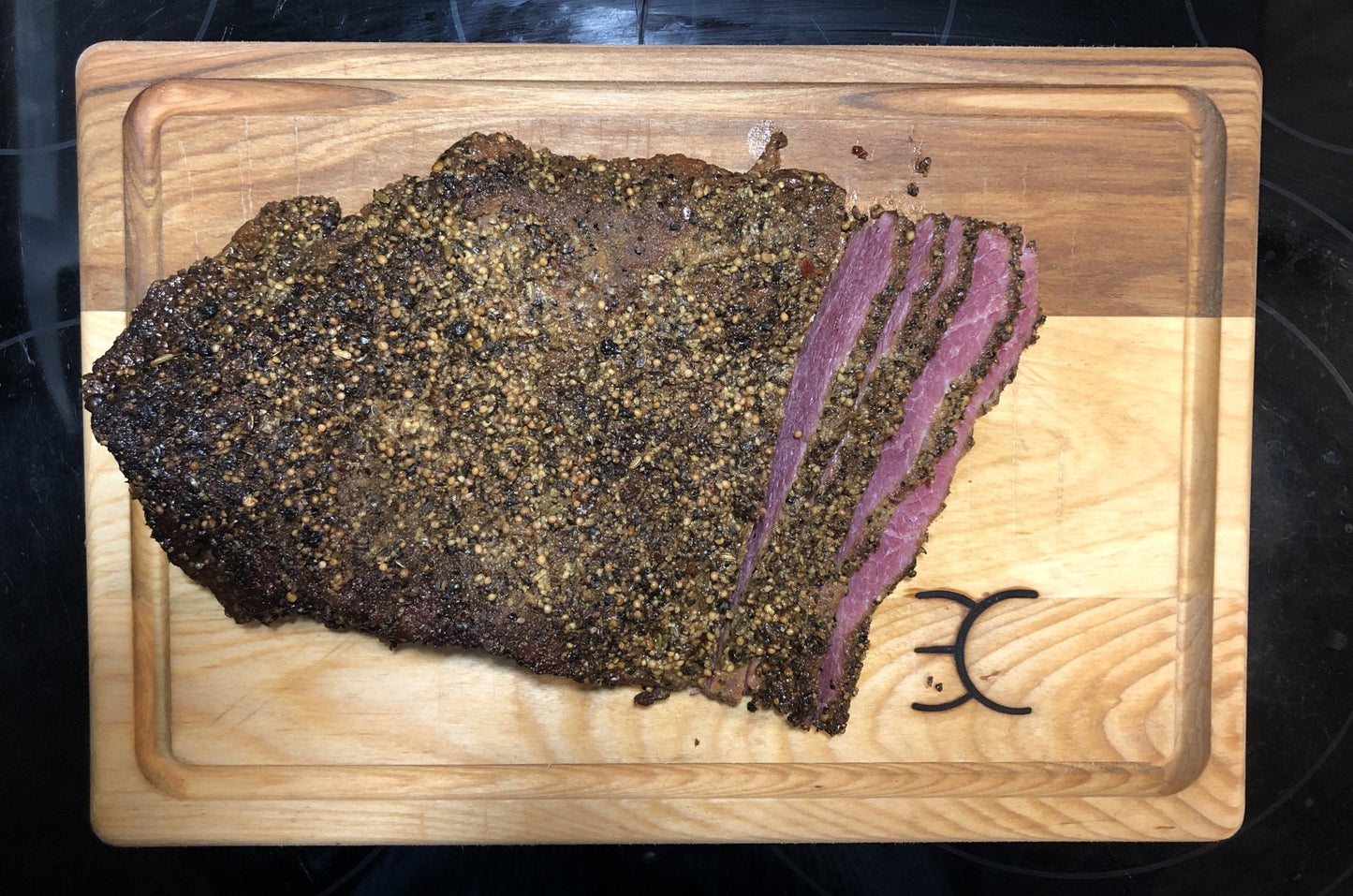 Here at 3C we love good pastrami. The process might take some time, but we know, it is 100% worth it. This is one of our favorite ways to prepare our brisket and once you try it, you'll realize why.