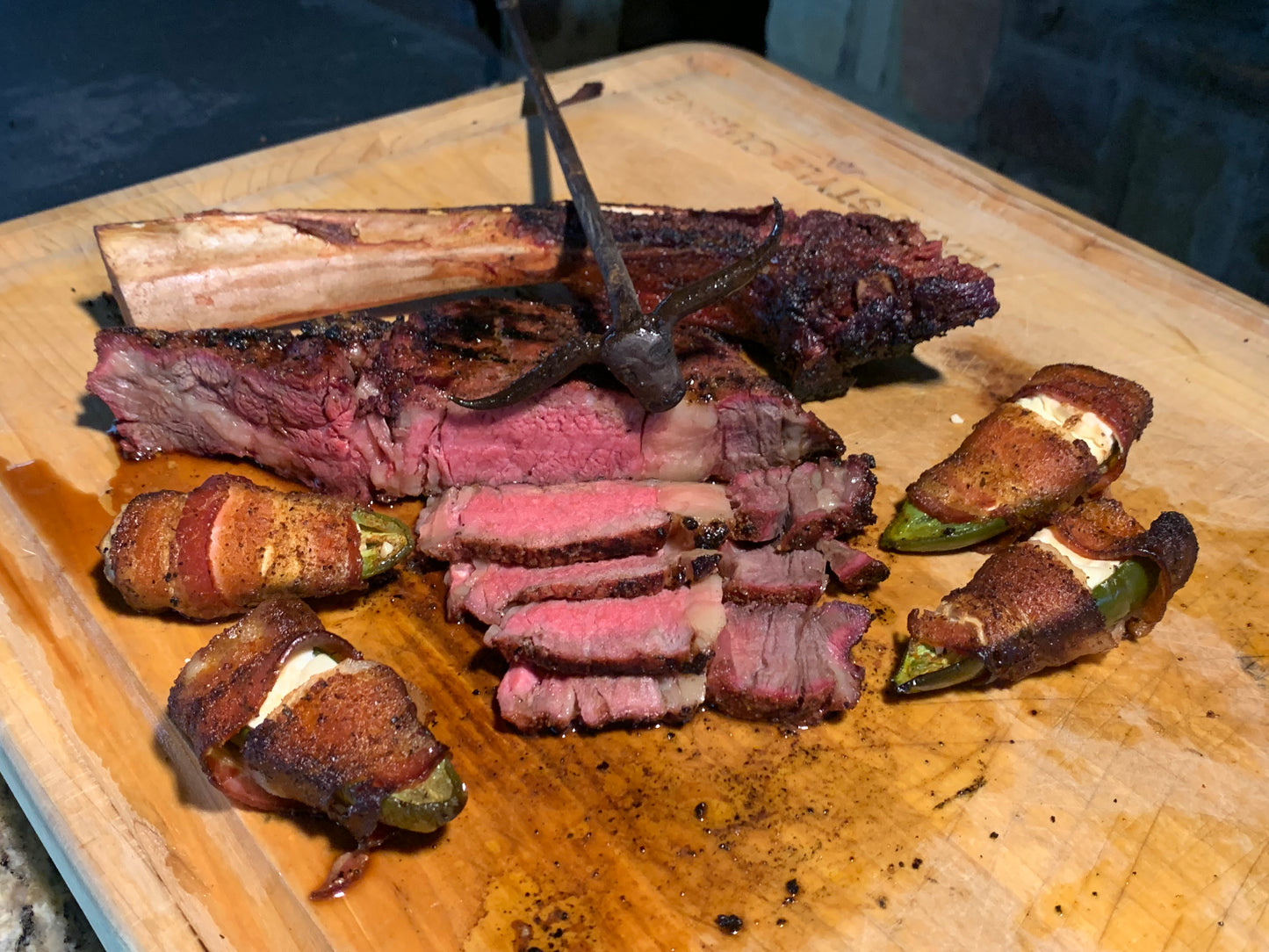 Our Friend Chef Johnny Cooks up Our Tomahawk
Our friend, Chef Johnny is at it again with another great recipe! He is making our Chapman 3C Tomahawk look amazing. He paired our steak with some jalapeño poppers, and there couldn't be a better pair. 
Click the video below and check out Chef Johnny's recipe! 
If you try this recipe, be sure to share it with us and Chef Johnny! Thanks for supporting our small business. EAT BEEF!