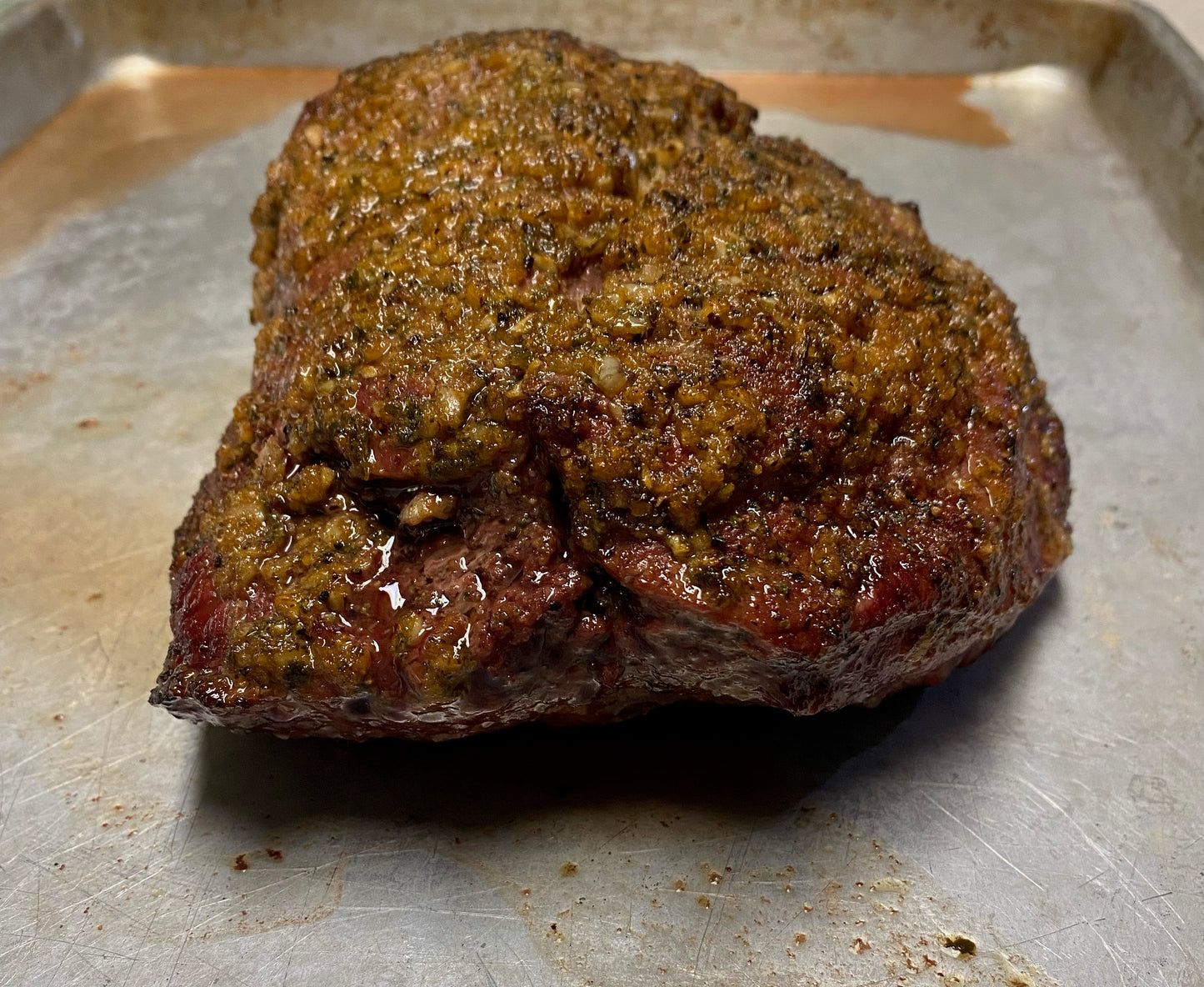 Caribbean Beef Tenderloin Butt
"The most tender beef roast that is well known for being lean and succulent. Easy to carve with it's fine texture." -Beef Loving Texans
Last Sunday after church, we decided to treat ourselves to a beef tenderloin butt and it did not disappoint! The recipe we found gave the tenderloin the perfect crust and enhanced the beef flavor perfectly. If you are looking for the perfect cut of beef to enjoy with your family this is it. 
Here's what you need: 
1/4 cup of olive oil (we love Texas Hill Country Olive Co.)
1 tablespoon of ground cumin 
4 cloves of garlic, minced
1 tablespoon of lime juice 
1 tablespoon of fresh cilantro, coarsely chopped
1/4 teaspoon of coarsely ground black pepper (we measure with our heart with our pepper and salt!)
1/4 teaspoon of kosher salt 
Cook Time: 20 Minutes 
Prep Time: 25 minutes, 4 hours to marinate (or overnight)
How to prepare: 
-Place your olive oil, ground cumin, garlic, lime juice, cilantro, and pepper into a food processor and process until your mixture is a paste. 
-Place your tenderloin in a deep pan or baking dish, take your marinate and pour over your tenderloin, cover and place in the fridge for 4 hours, or overnight (we chose overnight). 
 -Preheat that grill to medium-high heat. 
-Remove your tenderloin from the dish you had it in overnight and season with your salt.
-Grill your tenderloin until it reaches an internal temperature of 135°F. This will give you a medium rare tenderloin. 
-Remove from the grill, cover with foil, and let the tenderloin rest for 10 minutes. 
-Slice and serve with your sides, we chose to serve ours with garden fresh squash, and green beans!
*chef's kiss*
As always, if you recreate this recipe or use our beef we love for you to share pictures final products! Thank you for continuing to support the beef industry and small businesses! EAT BEEF!