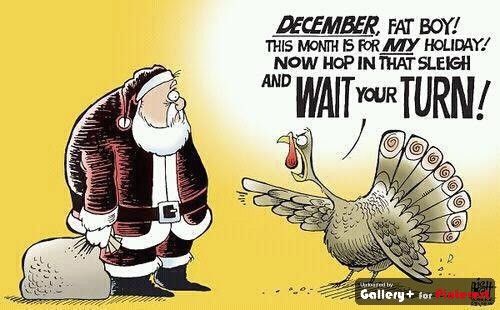 The big debate... Is jumping to Christmas after Halloween too early? 
 Which Holiday Steer are you? Whether you fall on the Halloween---> Christmas OR Halloween--->Thanksgiving--->Christmas side of things, we support you either way! We love all special occasions here at Chapman 3C Cattle, and we make sure we celebrate each holiday, with beef, of course!
It seems each year we start seeing holiday items in the store earlier and earlier, and this year we're seeing items sell out QUICK and the prices are crazy! Whether you are trying to plan out your Thanksgiving meal, you are thinking ahead to a Christmas dinner, or you are looking for a unique gift for someone, Chapman 3C has you covered! 
Here's our picks for Thanksgiving meal: 
       Tenderloin Butt                                                         Tri Tip
Christmas Beef! 
We are offering specials just in time for the holiday season. From meat boxes with our artisan cuts, to meat subscriptions our items make a great gift. If you're wanting to wow a client, thank a business partner, or even give your employers a gift they'll never forget we've got you covered! 
Here are some of our favorite gift box ideas!