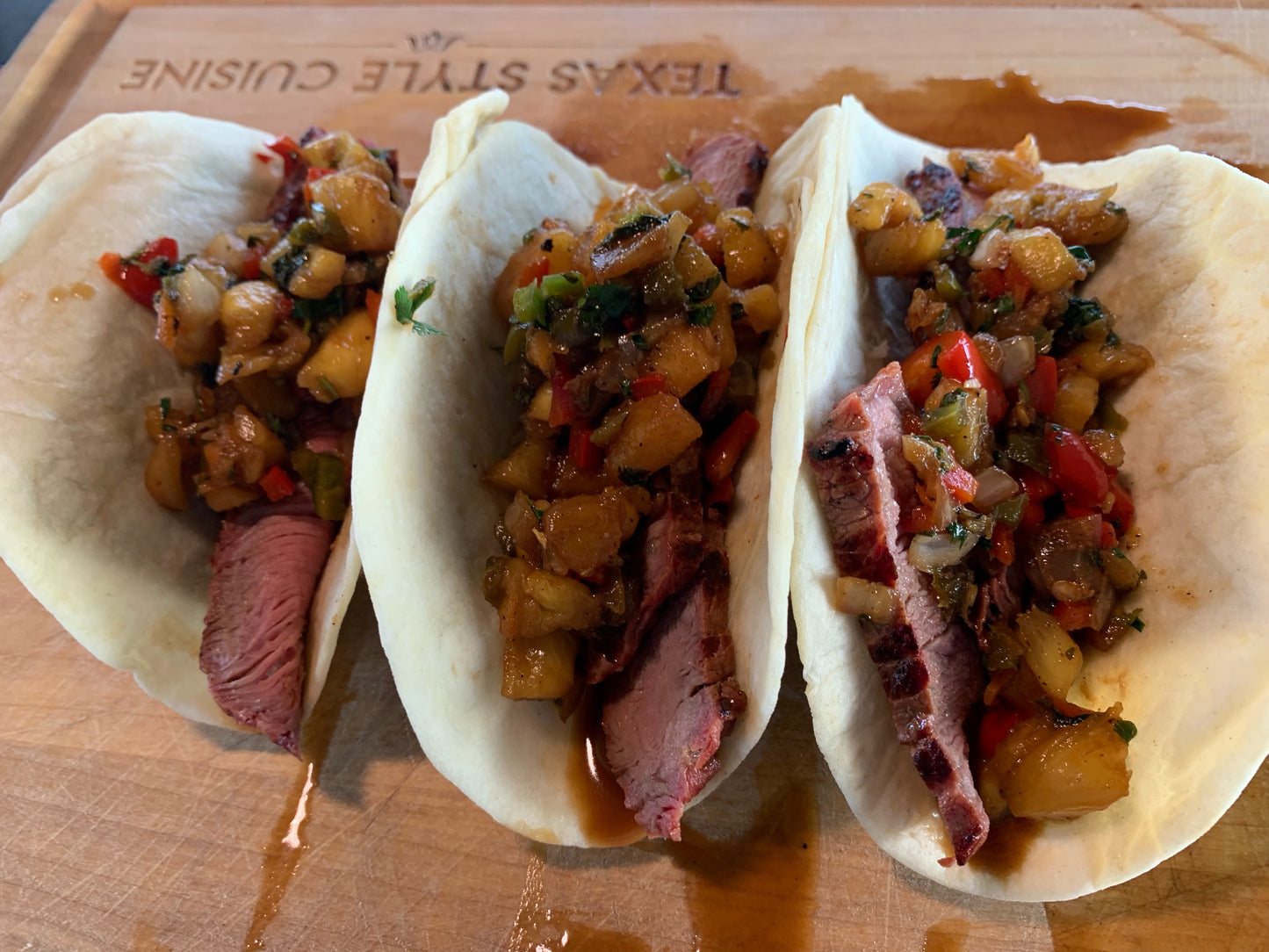 Chef
Johnny Stewart Takes Our Sirloin to the Next Level
Our friend Johnny Stewart, with Texas Style BBQ and Cuisine, took our sirloin steak, grilled it to perfection, and added some pineapple pico de gallo to create the perfect taco. We can't deny that we love tacos around here, so when Chef Johnny said he had a quick and delicious taco recipe for us, we were super excited to share it with you, our customers! 
Click on the video above for the step by step recipe. Make sure to subscribe to the Texas Style BBQ and Cuisine YouTube channel for more amazing recipes with our beef! 
Thank you Chef Johnny for the feature! If you recreate this recipe make sure to share it with us and Chef Johnny. We love to see our customer's creations. EAT BEEF!