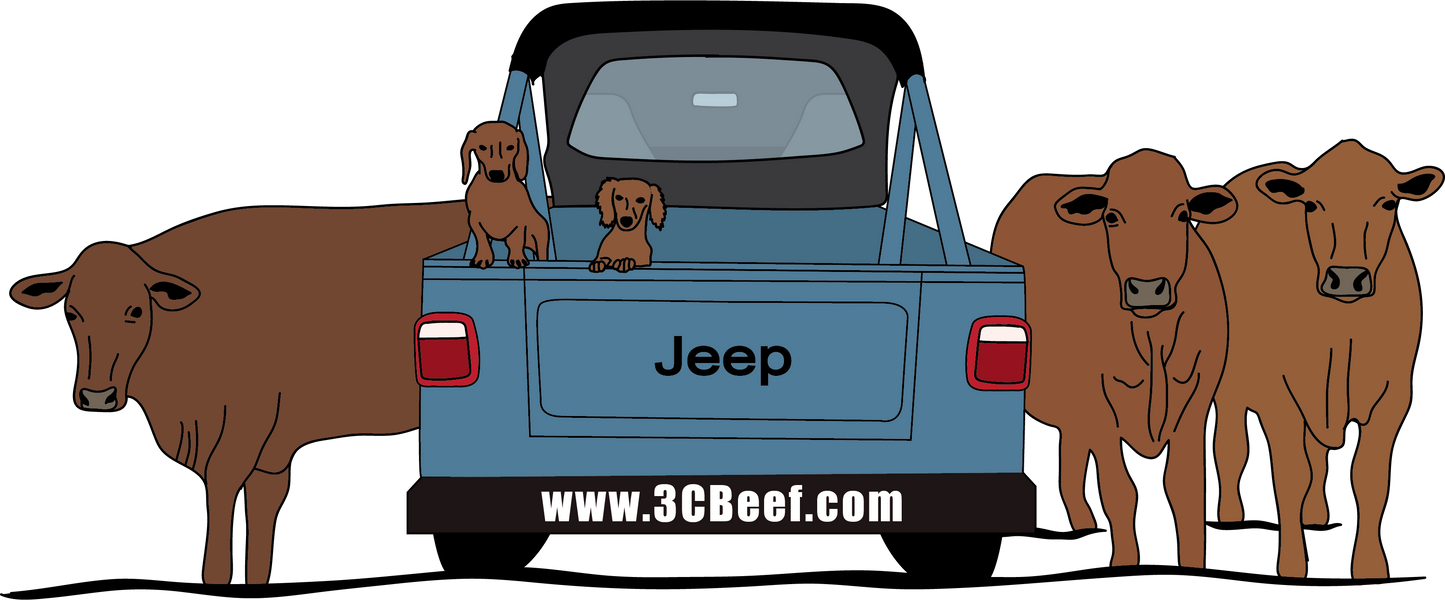 We aren't just offering beef here at 3C these days... 
If you follow us on social media, you have probably noticed things haven't been all about beef here lately! Don't get us wrong, we still love and offer our beef, but we have been pretty excited about our most recent projects we are working on. We wanted to expand our horizons and get back into some old hobbies that were once a passion. 
Of course, this isn't news to most of you. We have been offering pasture raised chicken for almost a year now, but we are always seeing new faces and some of you tell us you didn't know we offered anything other than beef! We offer whole chickens, breasts, tenders, wings, and more.
 Pork. A more recent addition to the proteins we offer at 3C. We are cattlemen, we will always go for a steak, but when a few of our customers began asking if we sold other meats we figured there might be something to raising other animals. That's when the chicken came in and then shortly after, the pigs! When we process our pasture raised pork, it doesn't last long... We offer boneless pork chops, ham steaks, babyback ribs, breakfast sausage, and so much more. 
Leather Goods.
This endeavor is not necessarily a new one. Many years ago, Mark had his own leather shop in downtown Hico, Texas, and successfully built saddles for many cowboys and showcased his work all over the U.S., including the NFR in Vegas. God opened a door and Mark recently found his way back to leather work. Although these products are not listed on our site, you can reach out via email or phone if you are interested in having something made! 
 As you can see, we've been pretty busy around the ranch! We appreciate each and every one of you who have shown us support. As always, EAT BEEF. And pray for rain!