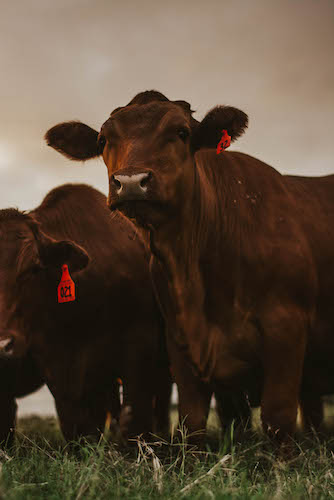 What are the Benefits of Buying a Half Beef or Whole Beef?
When it comes to purchasing beef, many customers opt for pre-packaged cuts from the grocery store. However, there are several compelling reasons you should consider buying a half beef or whole beef from Chapman 3C Cattle Company.
1. Superior Quality and Freshness
By purchasing a half beef or whole beef, you can ensure that you are getting the freshest and highest quality beef available. Our beef is raised right here in Texas, sustainably and ethically. You can rest assured that we don't use any added hormones, there are no additives, no preservatives, and we don't use antibiotics on our animals. This means that you can enjoy the rich flavor and tenderness that comes from well-raised and properly aged beef. 
2. Cost Savings
Buying a half beef or whole beef can also lead to significant cost savings. When you purchase in bulk, you can take advantage of lower prices per pound compared to buying individual cuts. Additionally, you can save on packaging and processing fees that are typically associated with pre-packaged cuts in the grocery stores.
3. Customization and Variety
When you purchase a whole beef from us, we allow you to fill out the cut sheet just as you want it. A whole beef is 400-450+/- pounds of beef in your freezer, and as the customer you choose how it's processed to get the most out of your investment. Whether you're cow-sharing with family or friends, or keeping it all for yourself, being able to decide how your beef is cut at the processor is always a perk our customers love. 
4. Supporting a Local Rancher and Small Business Owner
Our ranch is family owned and operated and has been since it's inception. When you purchase a half or whole beef, you are not only supporting a small business but also a rancher's way of life he can pass down to future generations. You're supporting a family and their livelihood when you purchase a half or whole beef rom us!
5. Convenience and Long-Term Storage
Buying a half beef or whole beef provides you with a convenient and long-term storage solution. Once you receive your order, you can portion and package the meat according to your needs. Properly stored beef can last for several months in the freezer, allowing you to enjoy high-quality meat whenever you desire without frequent trips to the grocery store.
Conclusion
In summary, purchasing a half beef or whole beef from us offers numerous benefits. From superior quality and cost savings to customization and support for local ranchers, there are plenty of reasons to consider buying in bulk. So why settle for pre-packaged cuts when you can enjoy the freshness and convenience of a half beef or whole beef order? Place your deposit today and experience the difference!